A week of reading and writing on the Caribbean coast. This event is now passed. 
Dates: March 18-24
Location: Negril, Jamaica in this exact villa.
Facilitator: Yashika Graham
Tuition & villa, private room: $950
Tuition & villa, private room with shared bathroom: $700
Tuition & villa, shared room: $500
All options include your airport pickup and drop-off. Each writer takes care of their own meals: we'll show you the best shops and restaurants in the area; a large full-service kitchen is available for use. Registration: Email [email protected] or visit the end of this page.

Spend a week in Jamaica reading and discussing the work of Derek Walcott–and writing in response, creating our own work based on the work of the master. We'll enjoy and discuss Walcott's Collected Poems 1948-2013 and his book-length poem Omeros–with freewriting exercises each day, to put into practice into our own work the techniques we're discovering in Walcott's work.
The villa 
accomodations are beautiful, comfortable, and inspiring, with a private pool–but this is not a resort experience. This is about breathing the air of the nutmeg trees, pushing yourself artistically as a writer, and immersing yourself in Jamaica's inspiration with serious readers and writers. Read a recap of the 2017 Jamaica Writers' Retreat!
You'll leave the retreat with many new poems or prose pieces, with new understanding and appreciation of Walcott's work, and with great memories from a week in Jamaica to last a lifetime.
SCHEDULE
Sunday, March 18: Arrival to Montego Bay, welcoming, stop at supermarket, shuttle to Negril, getting settled into villa, welcoming orientation.
Monday, March 19:
10 am-1 pm: morning study of Walcott's poems, and freewriting.
Tuesday, March 20:
10 am-1 pm: morning study of Walcott's poems, and freewriting.
Wednesday, March 21:
Reading/writing day.
Thursday, March 22:
10 am-1 pm: morning study of Walcott's poems, and freewriting.
8 pm onward: discussion of Omeros.
Friday, March 23:
10 am-1 pm: morning workshop.
7 pm-onward: potluck and participant open-mike
Saturday, March 24:
Shuttle departs for airport at 9 am.
Learn more by contacting [email protected], or please visit the end of this page to register directly.
Setting
Negril is a small, cliffside town located on the sunny western shore of Jamaica, near one of the longest beaches in the western hemisphere. It's famous for its shallow bays with calm, pale waters and beautiful sunsets, as well as relaxed pace of life. The entire area is lined with bars and restaurants: perfect for writing, for socializing, or for finding new inspiration.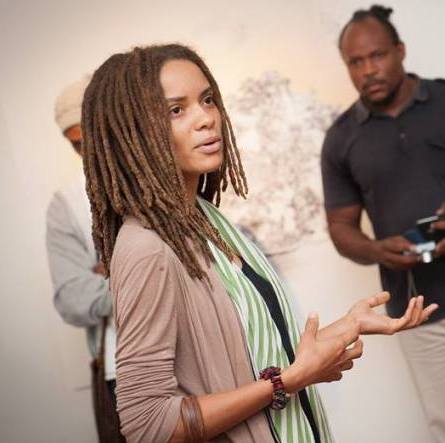 Yashika Graham is a poet and spoken-word performer who has read for audiences in Jamaica, the United States, as part of Jamaica Rising and the Bristol Festival of Literature in the United Kingdom, across Venezuela during the 13th World Festival of Poetry, and in Panama for the Ars Amandi Festival of Poetry. She is an alumna of the Drawing Room Project's 2016 Writers' Retreat under the tutelage of Prof. Emeritus Edward Baugh and recipient of a gold medal and the Noteworthy Writer award in the 2016 JCDC Jamaica Creative Writing Competition. Her poems have been published or are forthcoming in The Caribbean Writer, POUi, Susumba's Book Bag,  Poesia de Costa A Costa, Anthology of the Ars Amandi Poetry Festival, Panama and will be compiled in her forthcoming first collection.